B U Renewed™ – Specializes In Creating Result-Oriented Supplements With Unparalleled Quality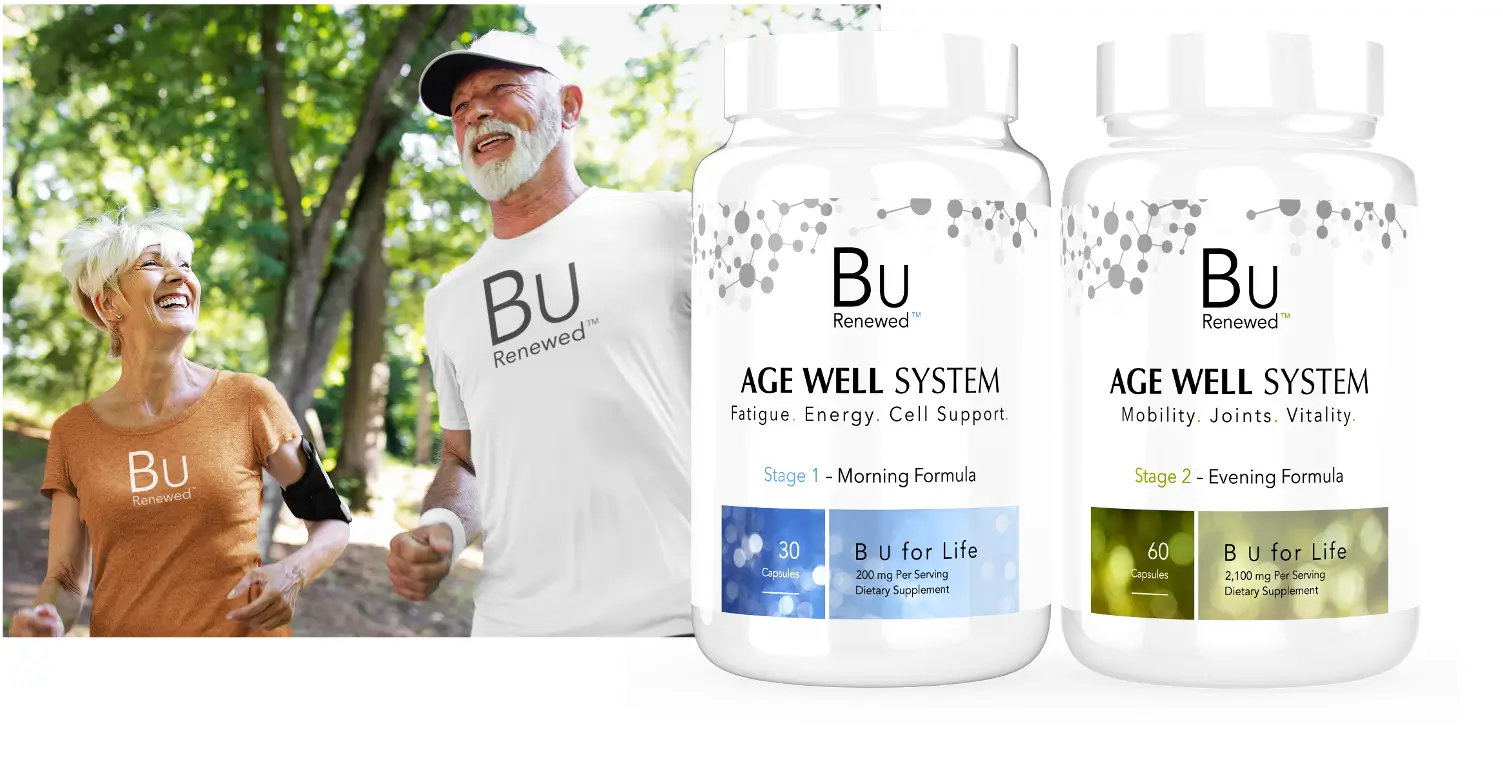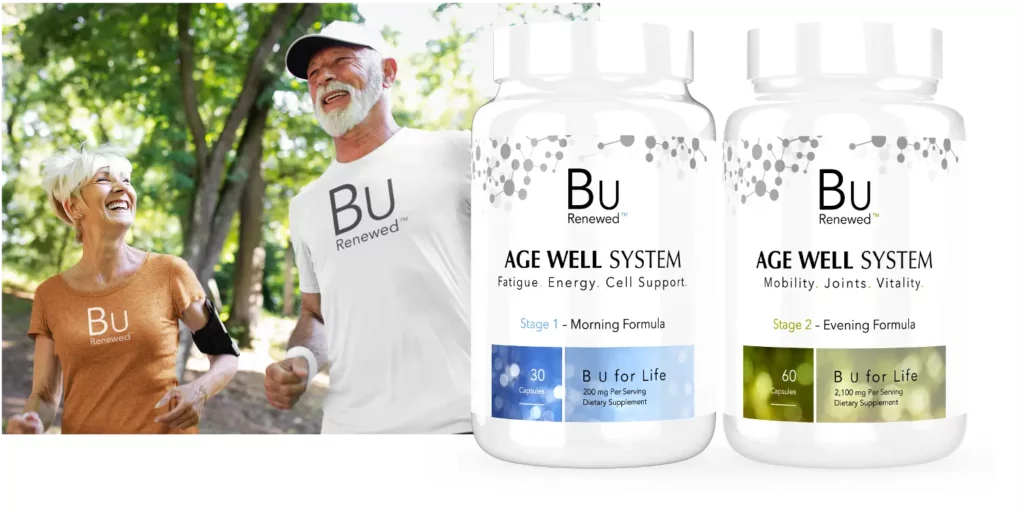 Stage 1 – Fatigue. Energy. Cell Support.
Stage 2 – Mobility. Joints. Vitality.
The B U Renewed™ AGE WELL SYSTEM features two powerful formulas – one to be taken in the morning to power your physical and mental energy and clarity, and the second to be taken in the evening to aid joint support, mobility, and vitality.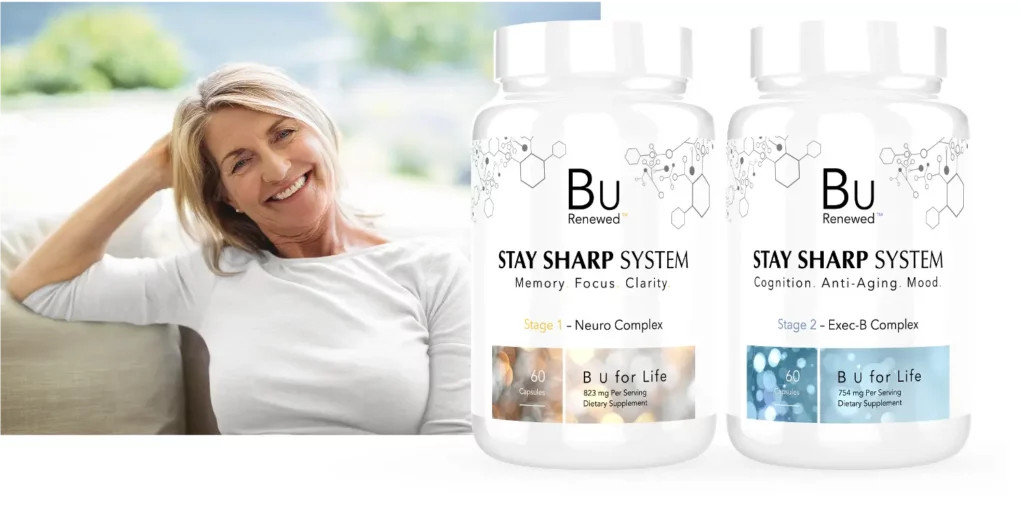 Stage 1 – Memory. Focus. Clarity.
Stage 2 – Cognition. Anti-Aging. Mood.
The B U Renewed™ STAY SHARP SYSTEM provides around the clock cognitive support to keep you razor sharp. Aid memory retention and recall, focus and attention levels, and cellular support via antioxidant protection to stay sharp longer.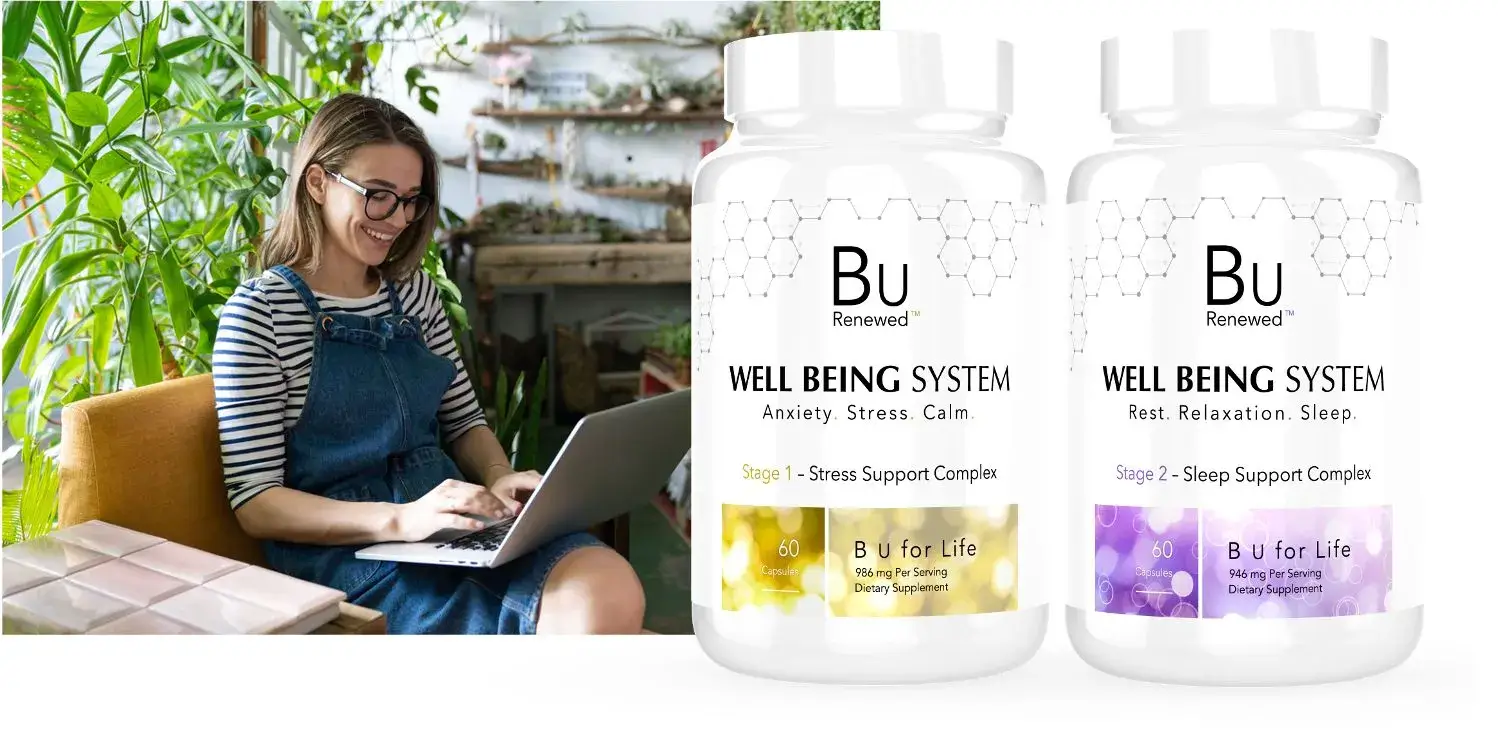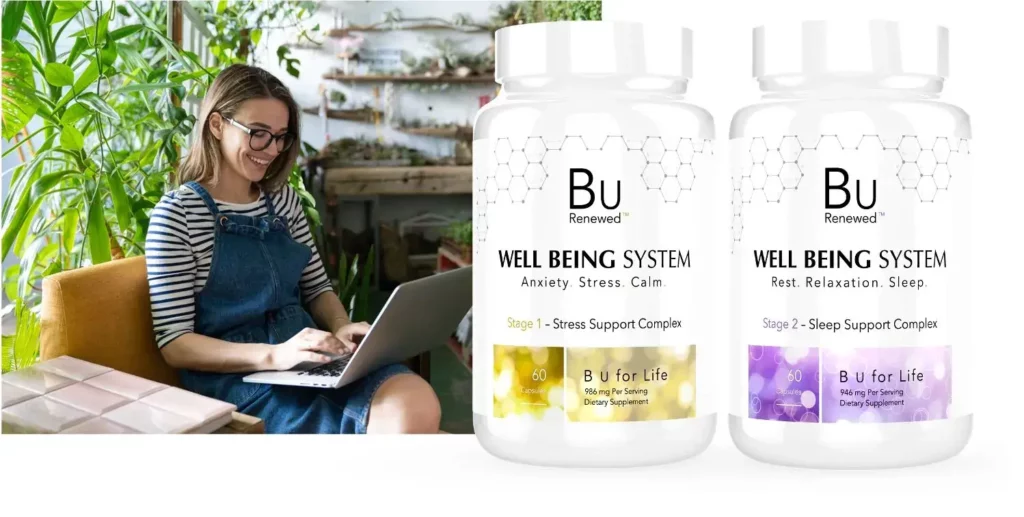 Stage 1 – Anxiety. Stress. Calm.
Stage 2 – Rest. Relaxation. Sleep.
The B U Renewed™ WELL BEING SYSTEM is on hand to have you staying on top no matter what life throws at you. Enjoy anxiety and stress-free days with formula 1, and then use formula 2 in the evening to power down for a great night's sleep.
Join The Many Using B U Renewed™ Supplements Today And Experience The Results…
"Working from home with kids and a household to run is tough but I wanted to just say a huge thanks for all you do. Your supplements really help."
Michael R.
(Via email)
"You've got me feeling fantastic again! I love how Well Being is calming my social anxiety issues and making me feel so much more confident."
A. Marks
(Via email)
"It's day 7 and I honestly feel so much sharper. The menopause has made me really hazy and full of brain fog but your focus supplement has been a lifesaver."
Sally M.
(Via Messenger)
Every B U Renewed™ Product Is Guaranteed For Results And Service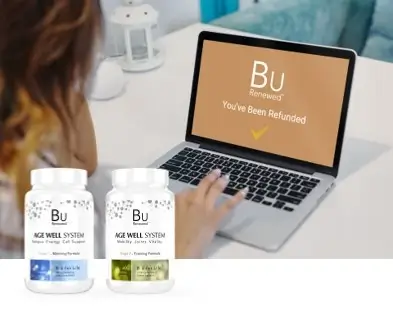 1-Year Money Back Guarantee
Since day one, we've helped our clients rejuvenate their health. So confident are we in our formulas, your purchase is covered by our 1-year money back guarantee.
FDA Certified GMP Manufacturing
Every one of our incredible supplements is manufactured in the USA, under the Food And Drug Administration's GMP (Good Manufacturing Practices) guidelines.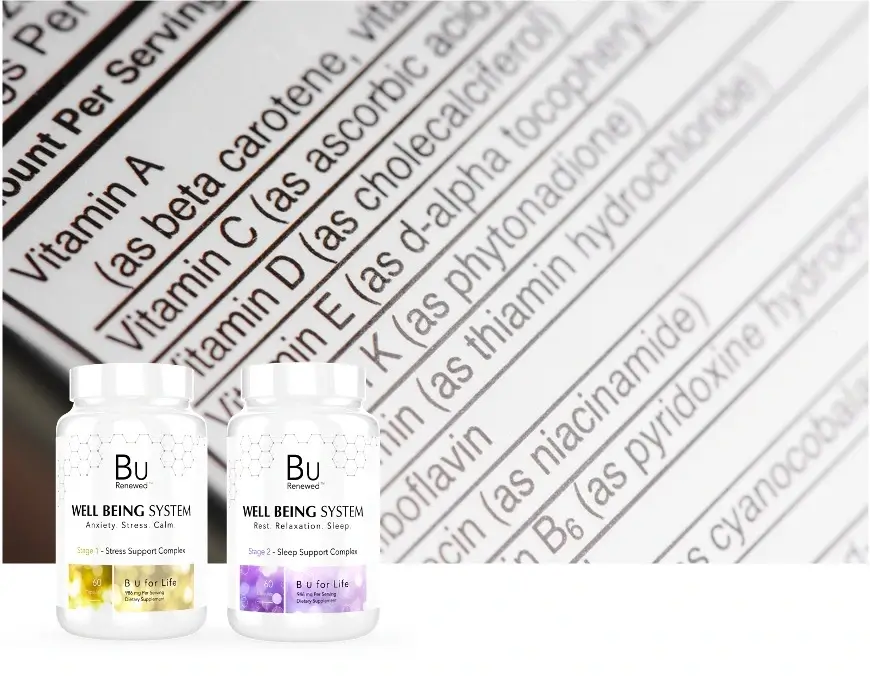 In head-to-head comparisons, our formulas feature more milligrams per serving, of the highest quality ingredients – to get you the result with each and every product.
Made In The USA In A Registered FDA Facility
Every B U Renewed™ supplement is manufactured in an FDA (Food and Drug Administration) registered facility under strict Good Manufacturing Practice guidelines.
Your purchase today includes: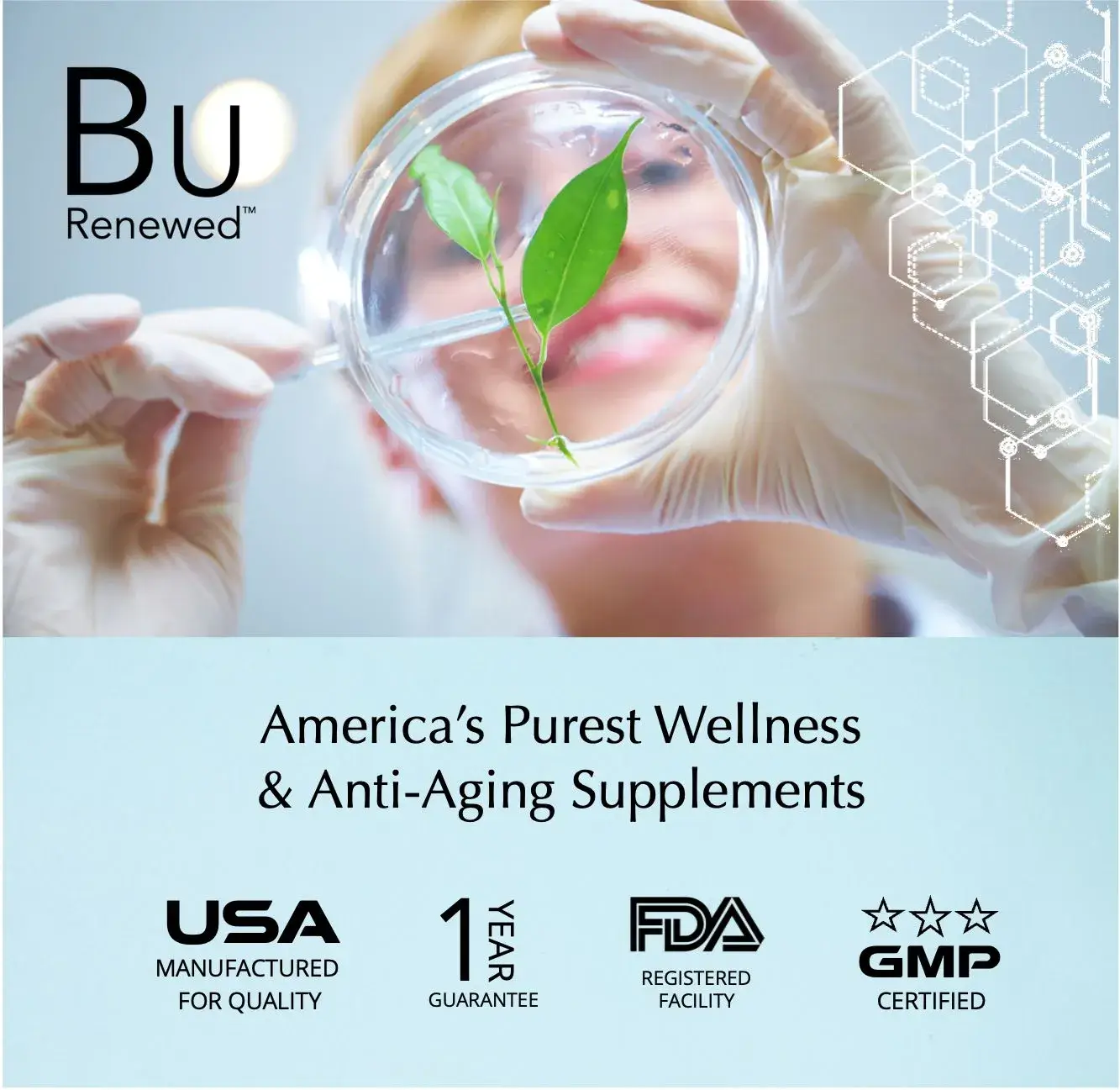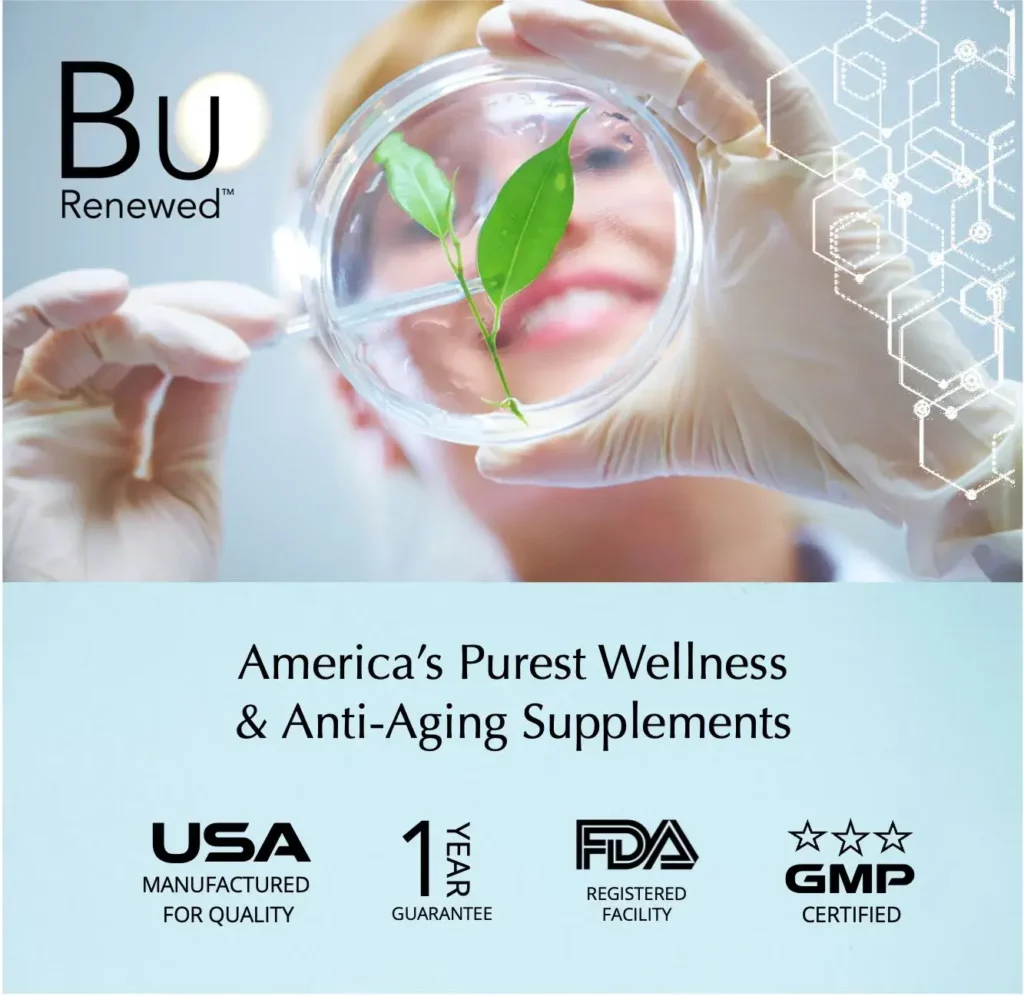 Make The Rest Of Your Life The Best Of Your Life With Our Great Articles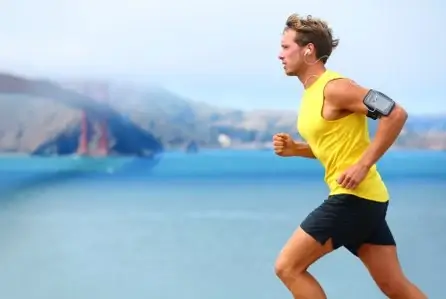 Longevity supplements for your joint health might not be something you've thought about until recently. As we age, simple movements…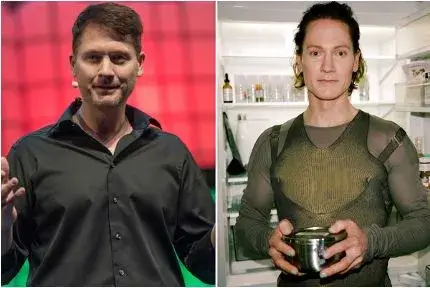 While so many of us over the age of 40 are looking for ways to slow down and even stop…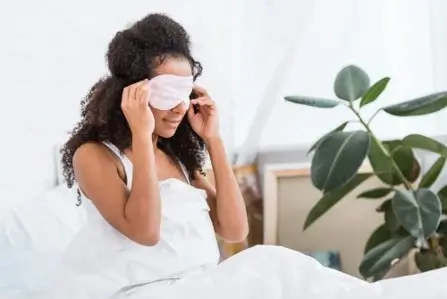 The key to a good night's rest is to set yourself up for sleep and create a tranquil path to…
Get The B U Renewed™ Monthly Newsletter Now!
Join a community of like-minded people healing and protecting themselves naturally, enjoy seasonal offers, and receive our packed monthly newsletter with articles on how to improve your longevity.
Your email is 100% secure and will NEVER be shared.